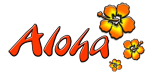 We are the Hawai'i State Association of Parliamentarians (HSAP), affiliated with The NATIONAL ASSOCIATION OF PARLIAMENTARIANS® or NAP.

NAP has over 3000 members in the United States and internationally. This makes us part of the largest professional non profit association of parliamentarians in the world.

Our primary goal is to study, teach, promote and disseminate the principles and rules of parliamentary procedure, as found in Robert's Rules of Order Newly Revised.

HSAP is providing this web site for HSAP members, the residents of Hawai'i and our extended 'ohana family. Please visit us and take a look around. We have organized the material in the site to offer:
Is it important that you be a productive member at your meetings?
Are there members in your meetings that get out of control?
Are you tired of wasting time in lengthy or unproductive meetings?
Do your organization's by-laws seem out of date and no longer functional?
This can be frustrating and discouraging when you are just trying to take care of business in a meeting. There are solutions to these problems. It is possible to solve them with the use of parliamentary procedure. Professional Parliamentarians use their expertise to resolve these situations and help their community. Some of the objectives parliamentarians focus on are:
To expedite the business necessary for your organization's success
Maintain order at meetings & conventions
Ensure the rules & bylaws are followed
Achieve the objectives or purpose of your society
Hawai'i State Association of Parliamentarians
June Asato PRP, President
info@hsap.org P.O. Box 10731, Honolulu, HI 96816