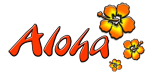 We are the Hawaiʻi State Association of Parliamentarians (HSAP), affiliated with The NATIONAL ASSOCIATION OF PARLIAMENTARIANS® or NAP.
NAP has over 3000 members in the United States and internationally. This makes us part of the largest professional non profit association of parliamentarians in the world.
Our primary goal is to study, teach, promote and disseminate the principles and rules of parliamentary procedure, as found in the current edition of Robert's Rules of Order Newly Revised.
HSAP is providing this web site for HSAP members, the residents of Hawai'i and our extended 'ohana family. Please visit us and take a look around. We have organized the material in the site to offer: